Hello,
For about two years ago, i made a cross between a catesbaei hybride and a normal purpurea ssp. purpurea.
The seed carrier was the purpurea.
I now have 55 small plants and one which has grown far larger then the rest.
Foto's
23-5-2010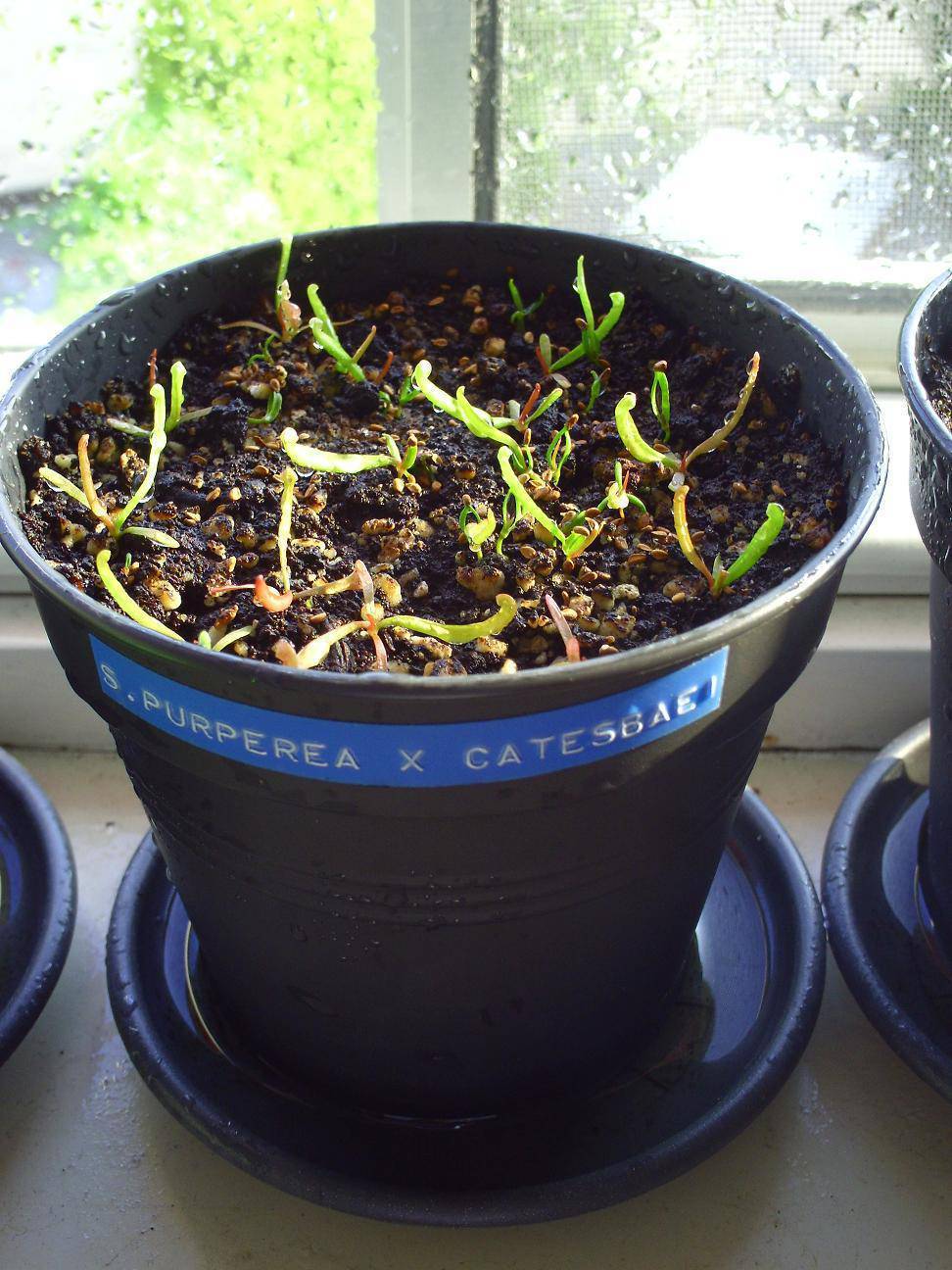 10-8-2010
I decided to put the seedlings outside, but after a heavy rainstorm, all of the little plants flushes to one side: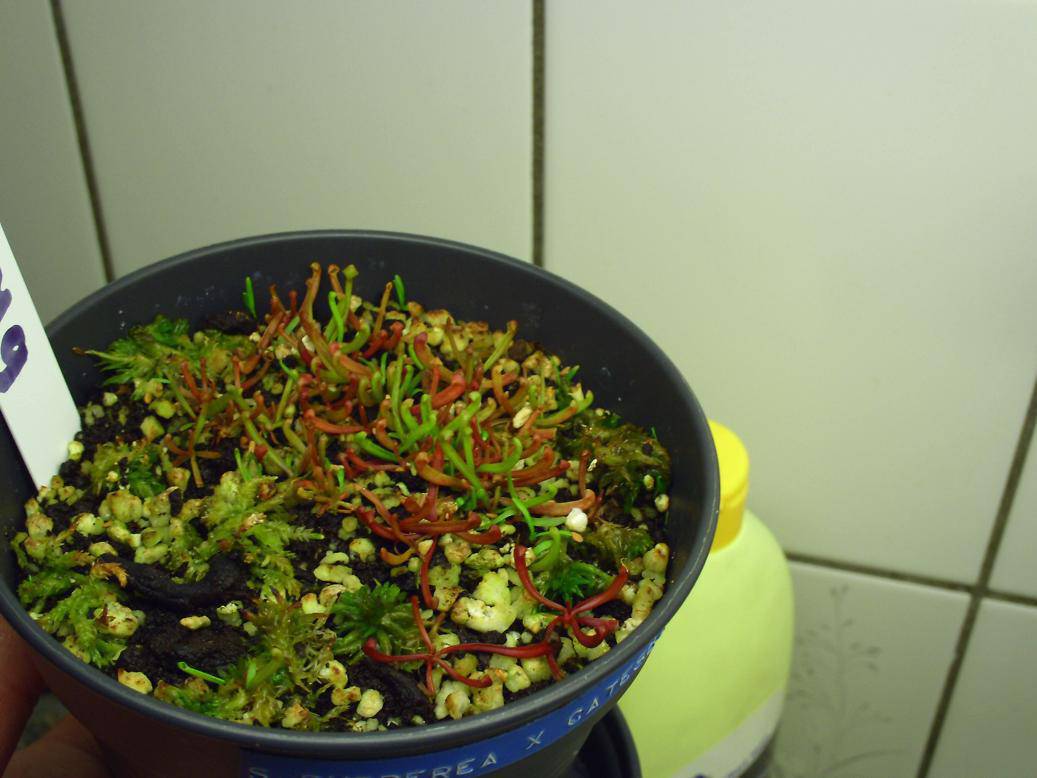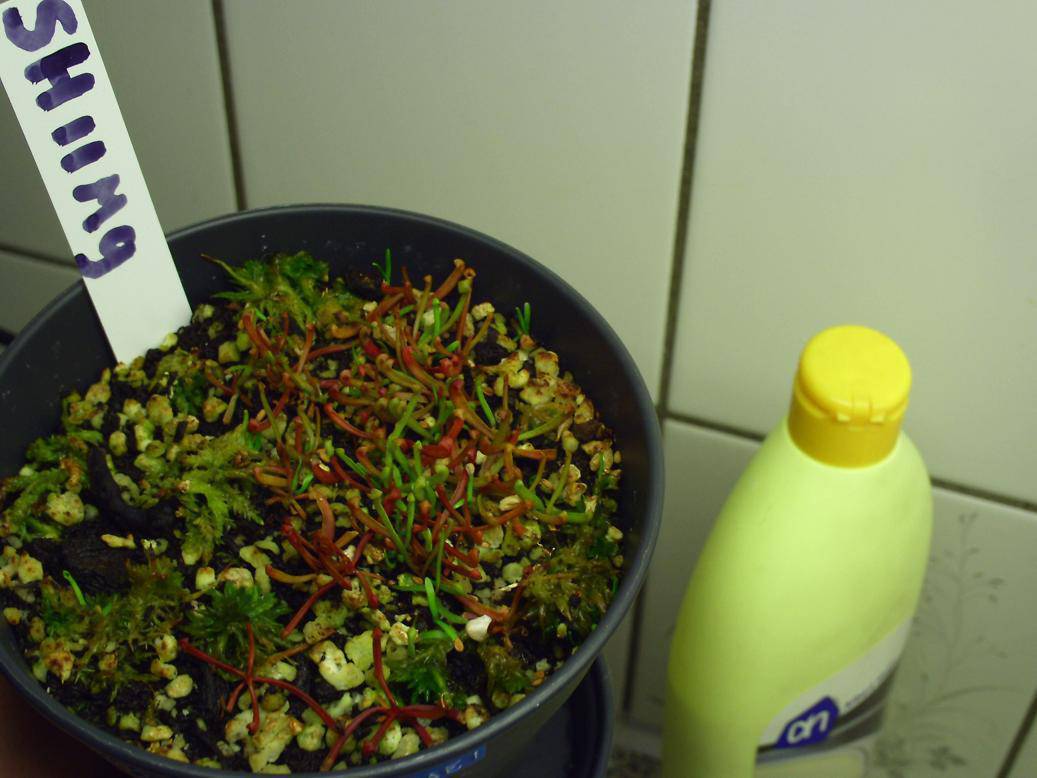 4-9-2010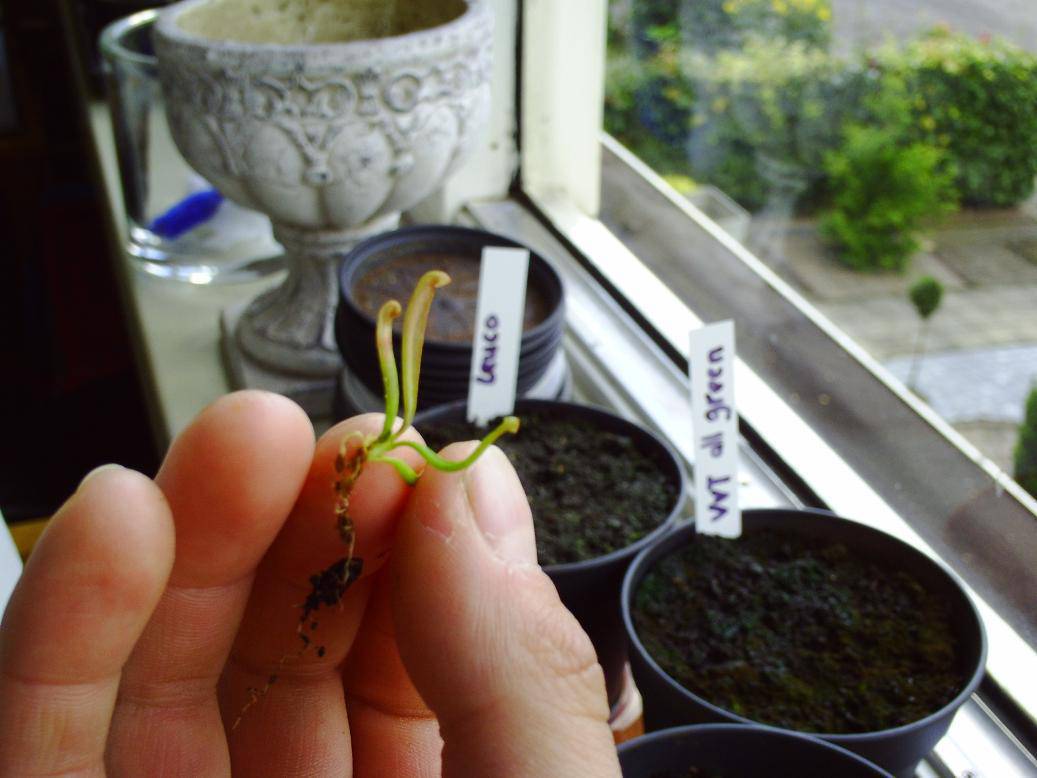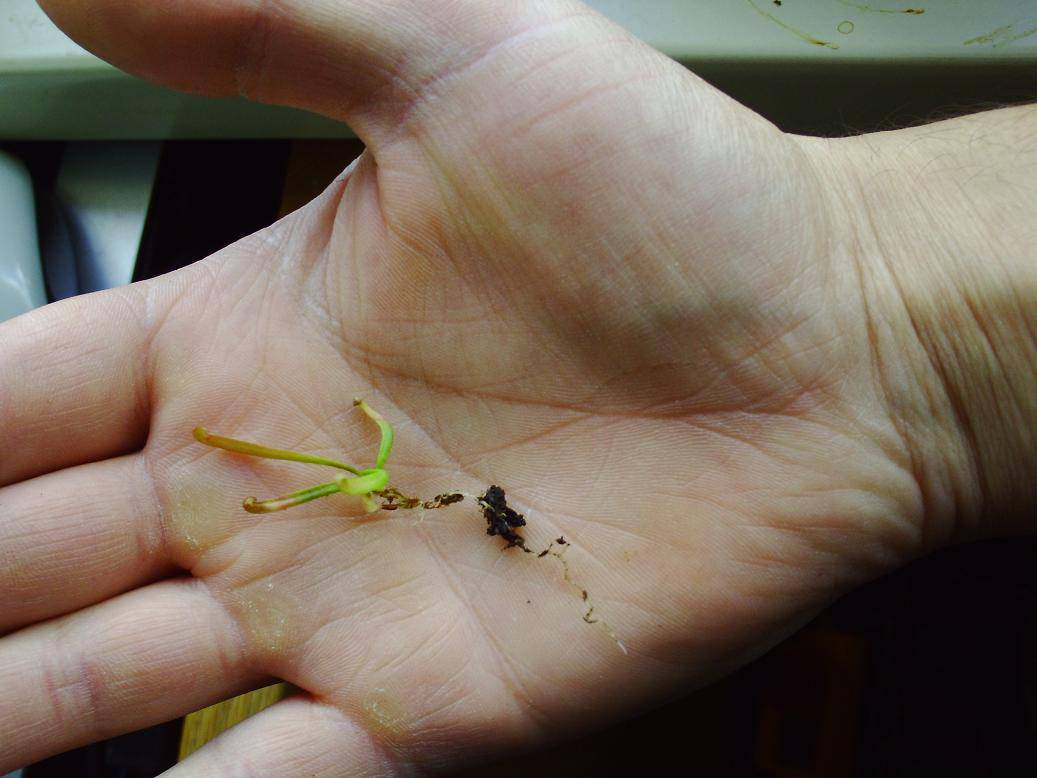 17-3-2011
Repotted: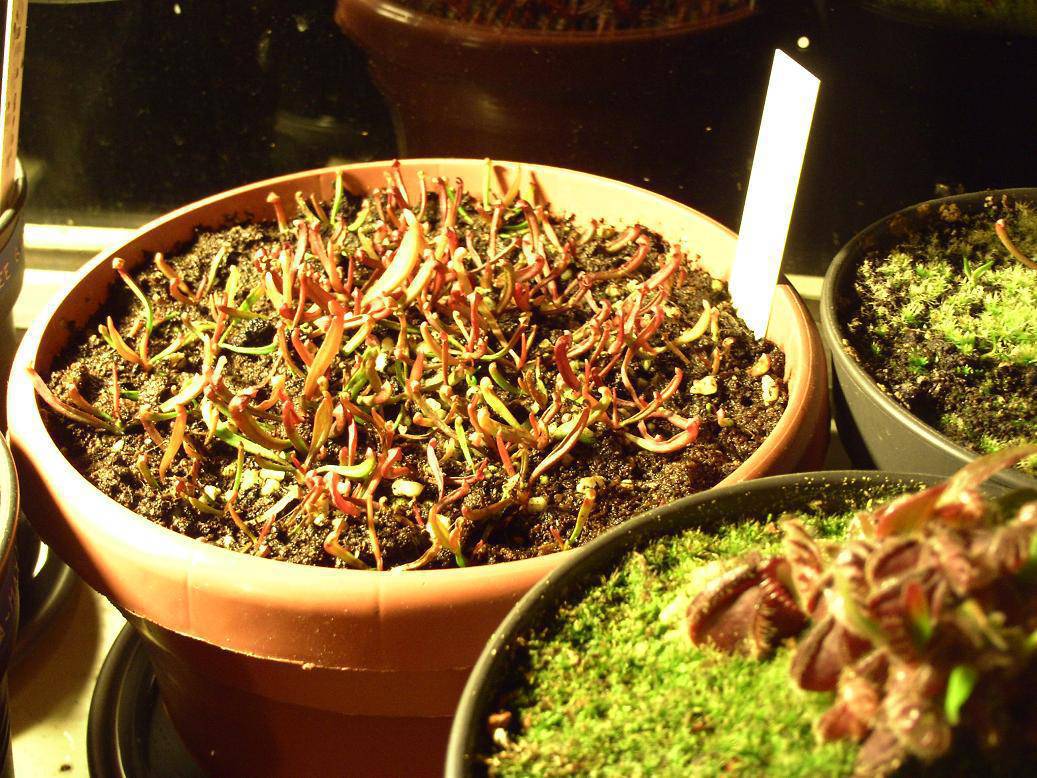 13-5-2011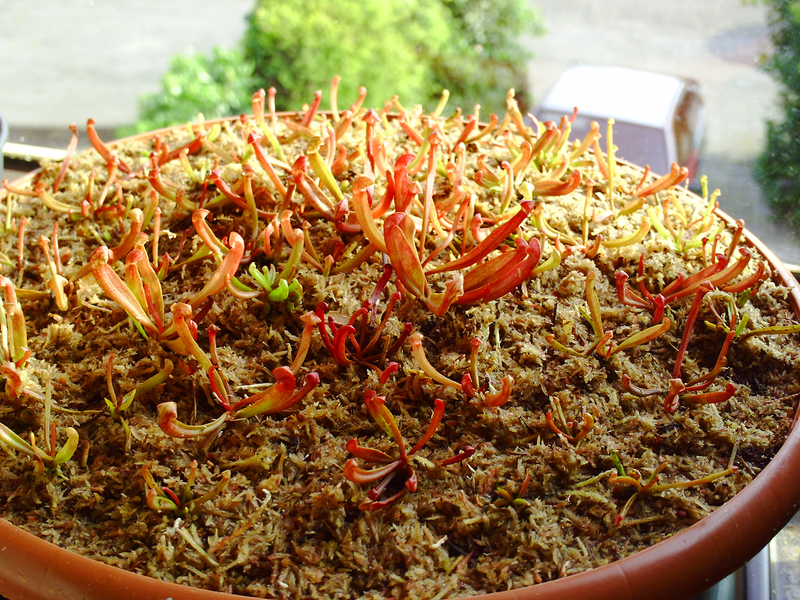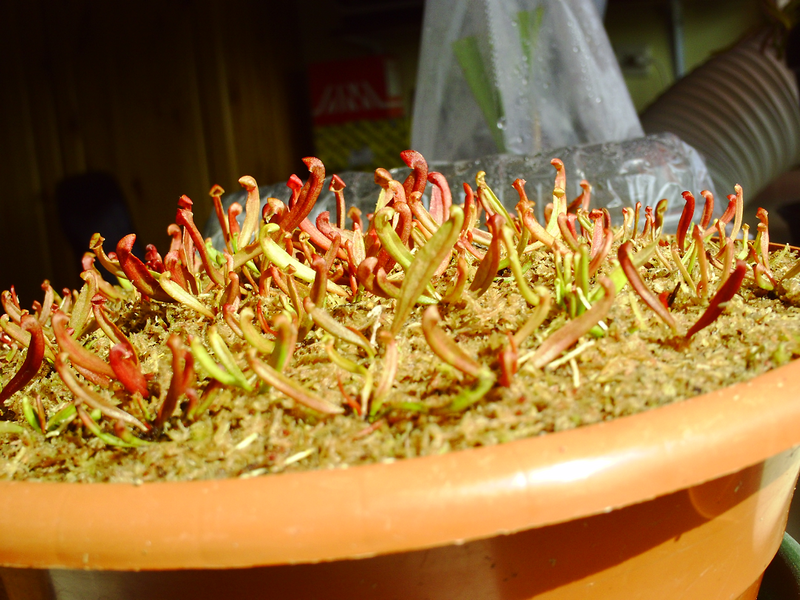 4-6-2011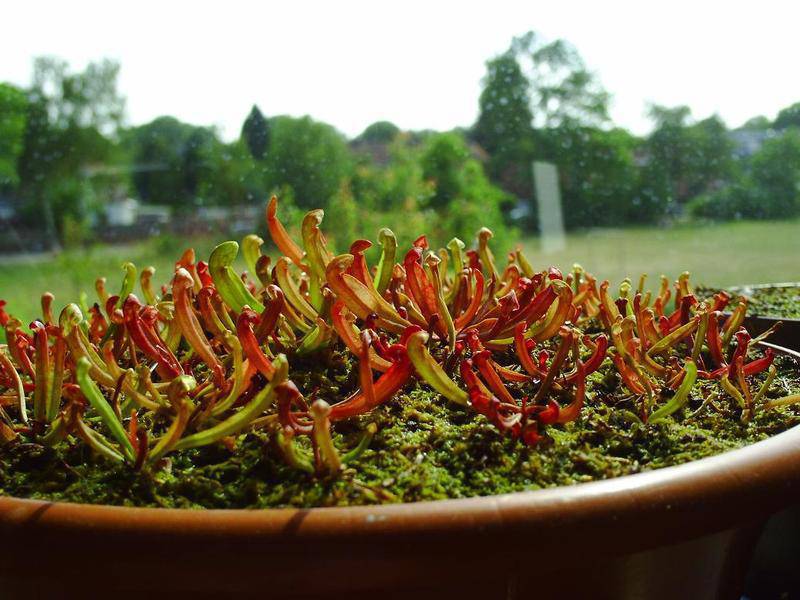 23-7-2011
I kept the biggest plant appart.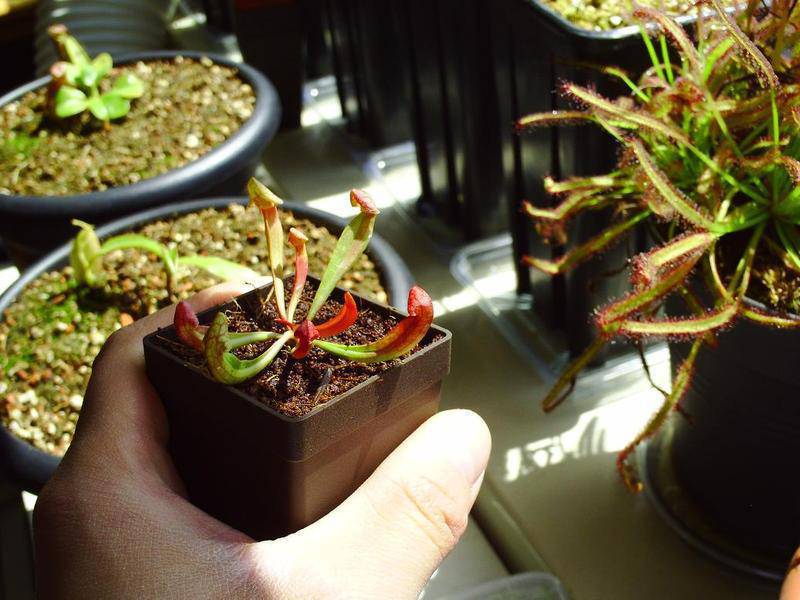 3-8-2011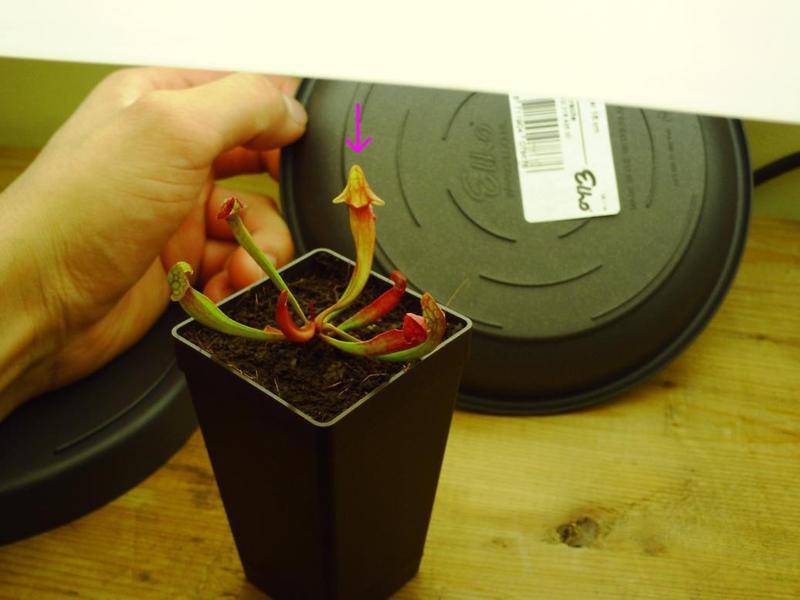 6-8-2011
Repotted the other 55 plants: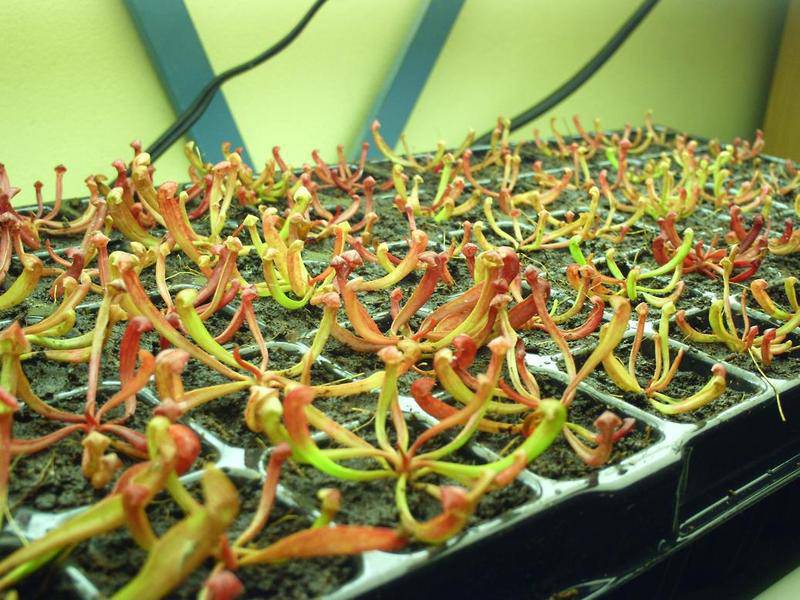 25-8-2011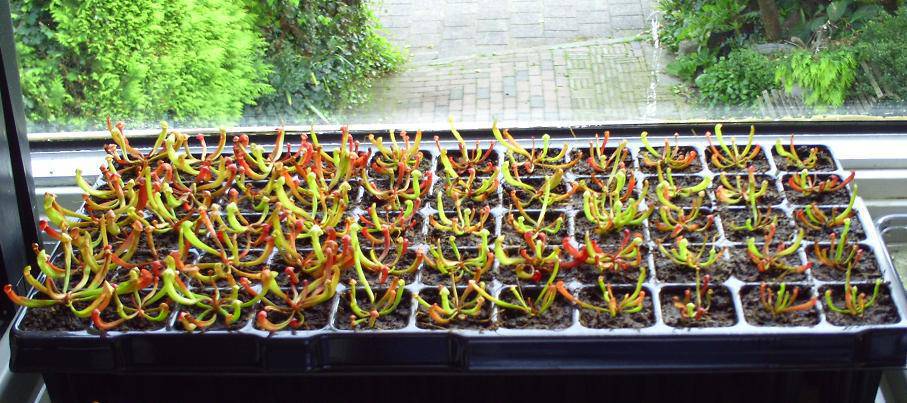 5-9-2011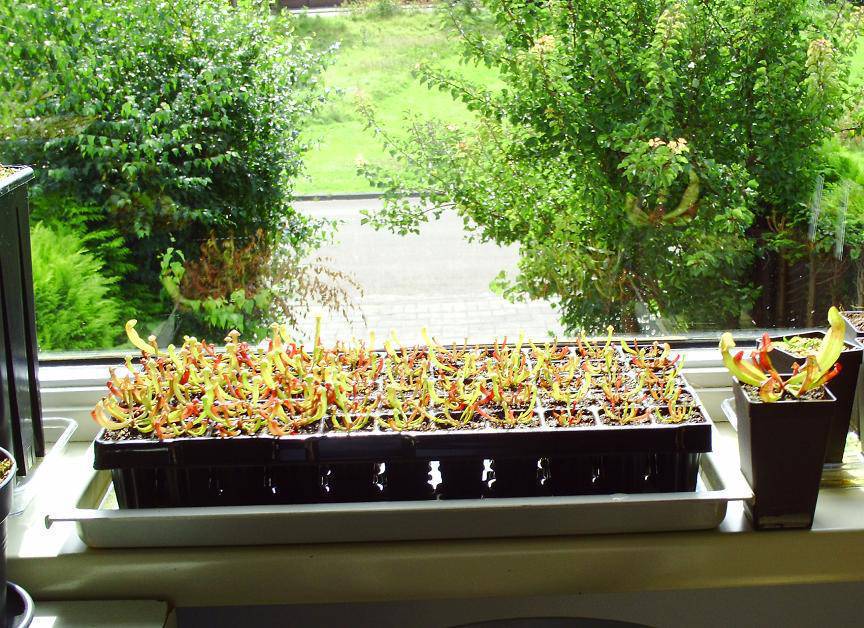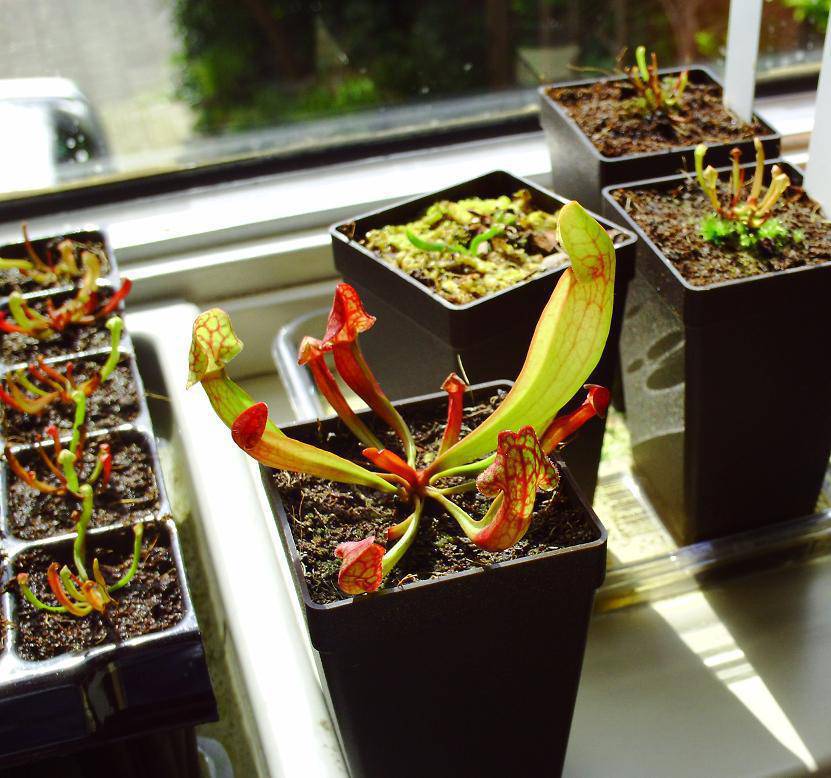 9-9-2011