I've often wondered whether it is possible for Sarracenia to propagate by stolon growth, but never found any evidence to back it up. On a few occasions I've seen odd little plantlets crop up in unconnected parts of the pot, but always thought they were just extensions of the rhizome.
Here, however, is a plant that I've ignored for the past few years, simply because it does nothing for me and has been left at the back of the greenhouse. I decided to clean it up a bit today to see if it would redeem itself, when I found this: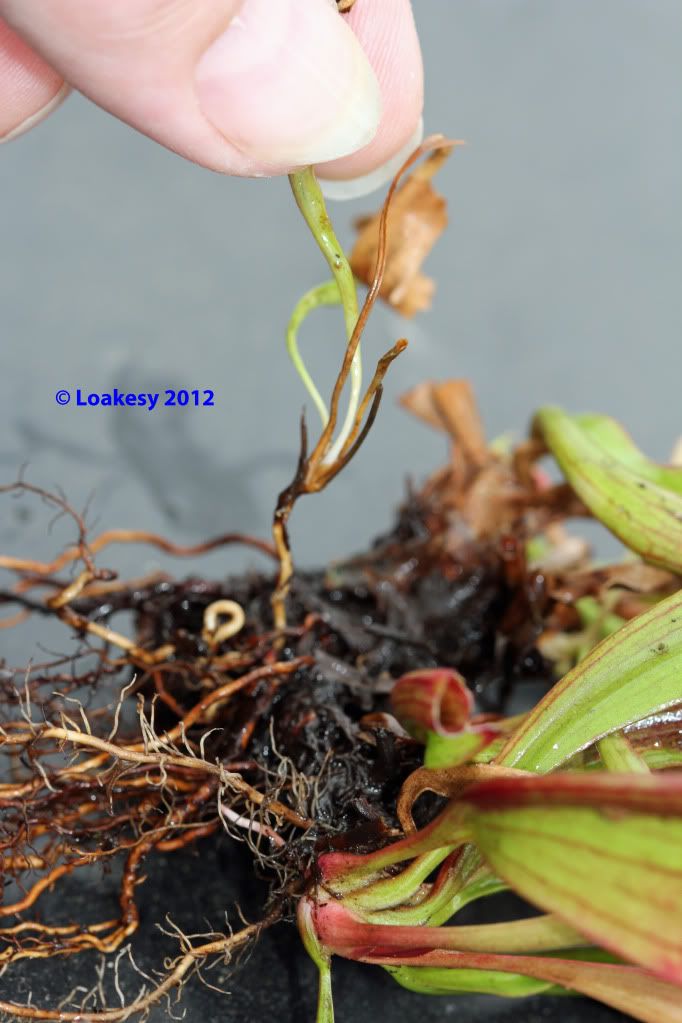 There's clearly a small plantlet attached to what looks like a piece of root, but clearly not part of the rhizome.