Hi all,
and here is my next one.
About two years ago i crossed D. camporupestris ´Serra do Cipó, Minas Gerais´ with D. spiralis ´Itacambira, Minas Gerais´ and it worked.
Two of the plants seem to be adult now and they are going to flower, the leafes are about 12cm long. The flower stalks are really very wooly.
On the first sight they look very similar to D. spiralis but the leafes are much more flat in comparison to D. spiralis, additionally the colouration is not the same and in the middle of the leafes they are wider. And another big difference are the long petioles, they are about 4cm long and they are very hairy.
The biggest plants already formed a short stem of about 1-2cm.
To me these plants look totally intermediate between these two species, what do you think?
Here are some pictures of the "father":
D. spiralis
And now D. camporupestris x spiralis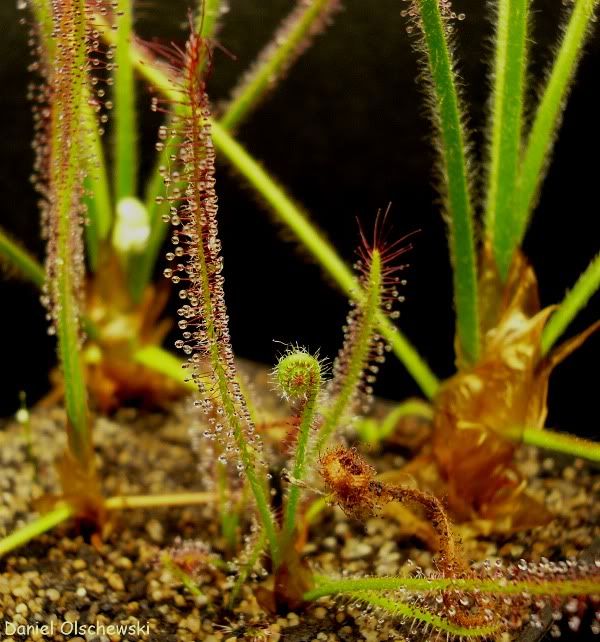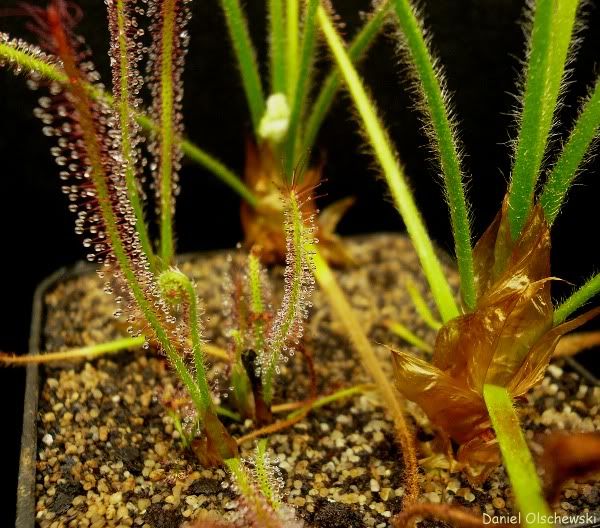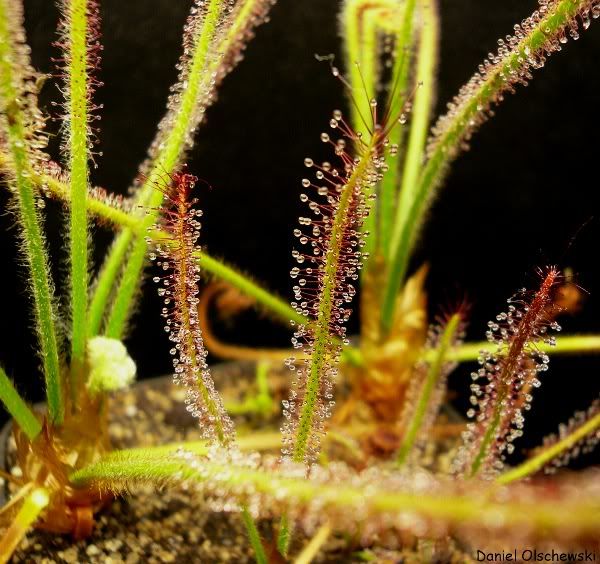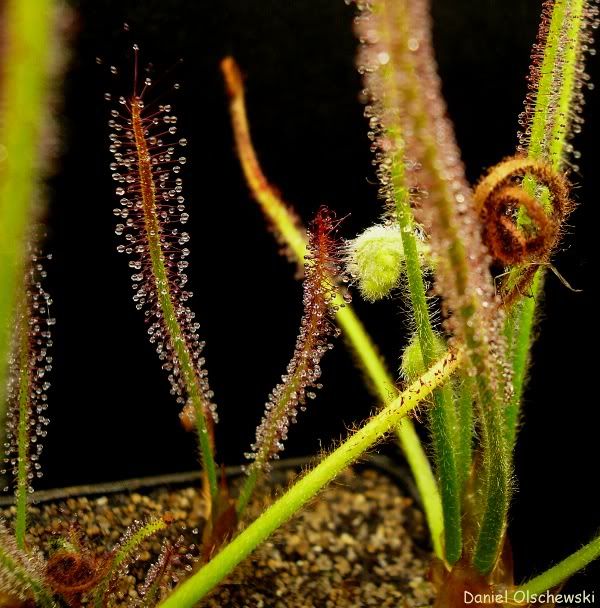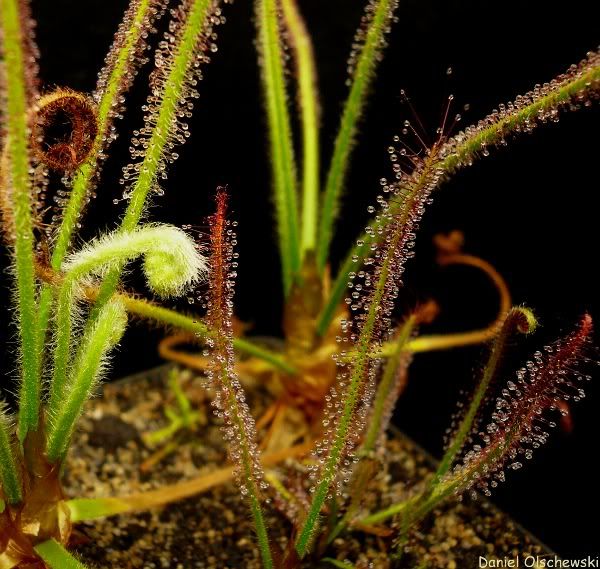 the next plant is going to flower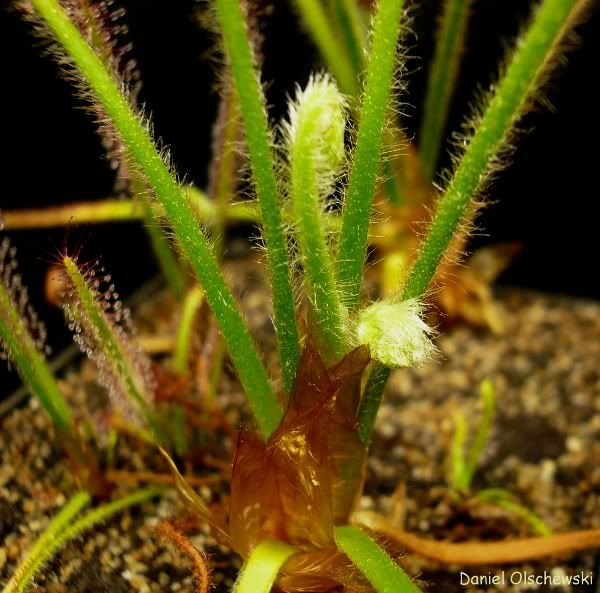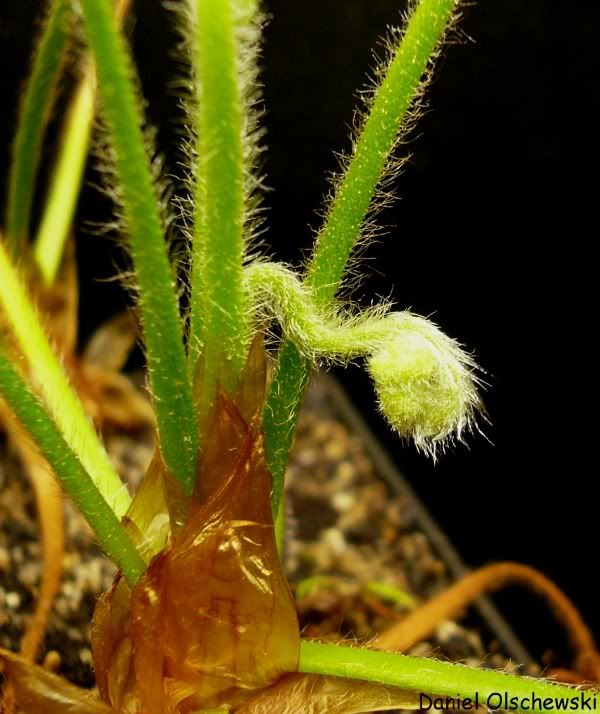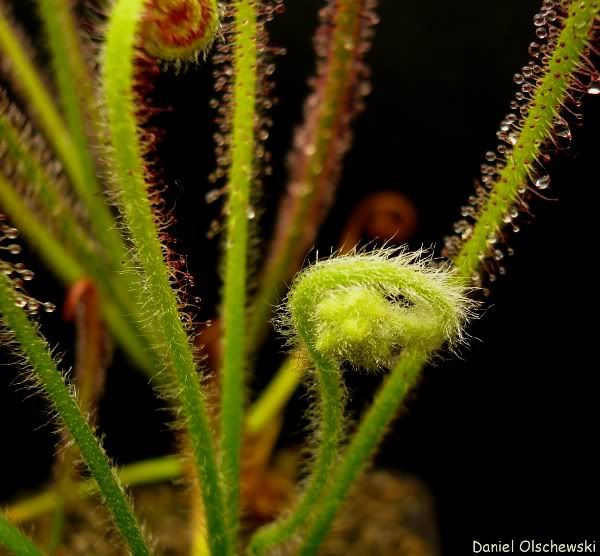 I hope you like it.
Best regards,
Dani
Edited by Daniel O., 22 August 2012 - 02:01 AM.