Dear all,
here are some pictures of this interesting tuberous drosera species.
This plant only produced 3 carnivorous leaves before starting to flower.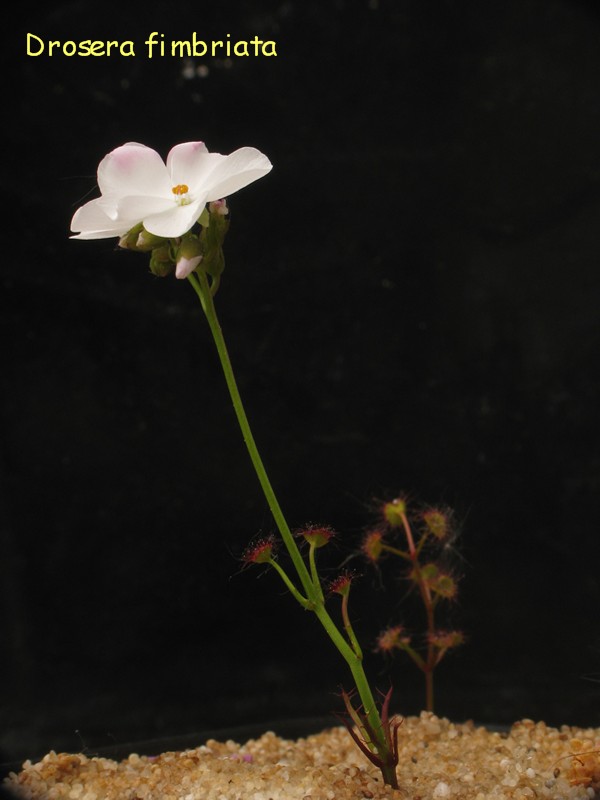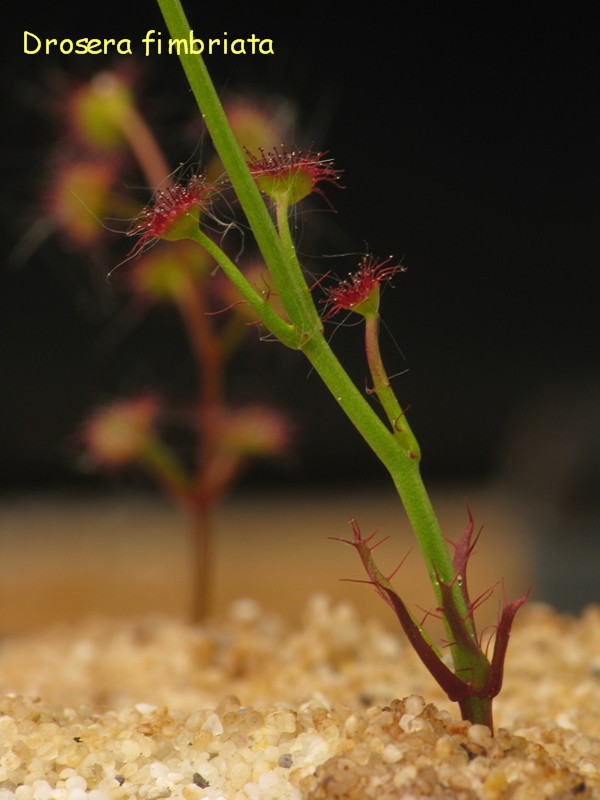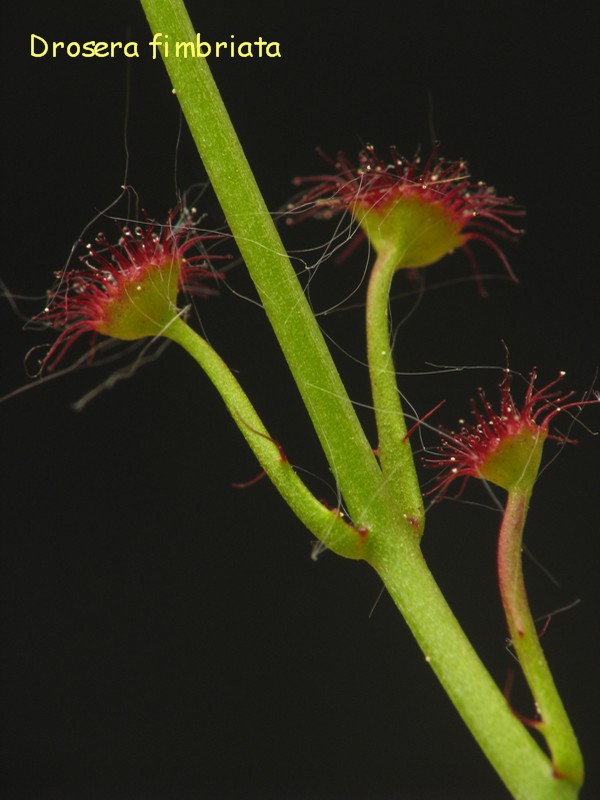 The typical feature of this species are the fimbriate leaves.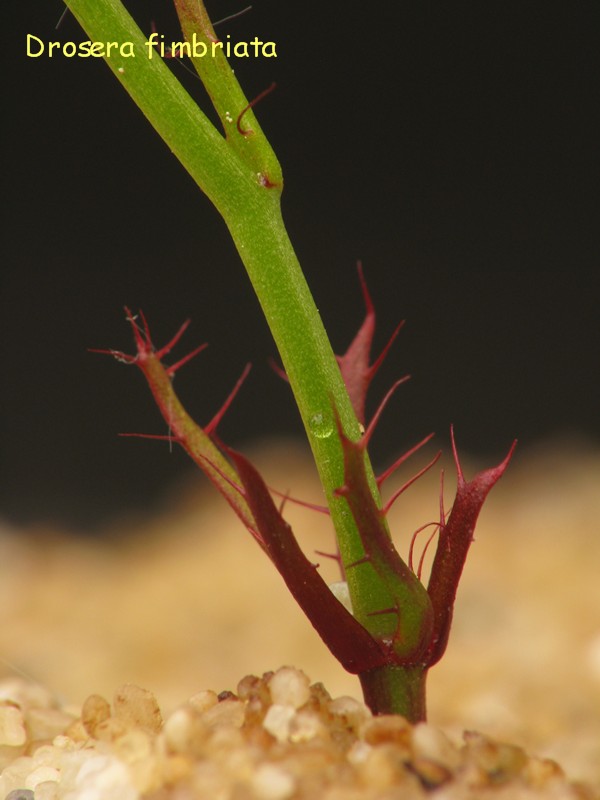 The flowers are white but have some hint of pink on the outside of the petals (at least before the flowers open). Here some pink colouration is still visible.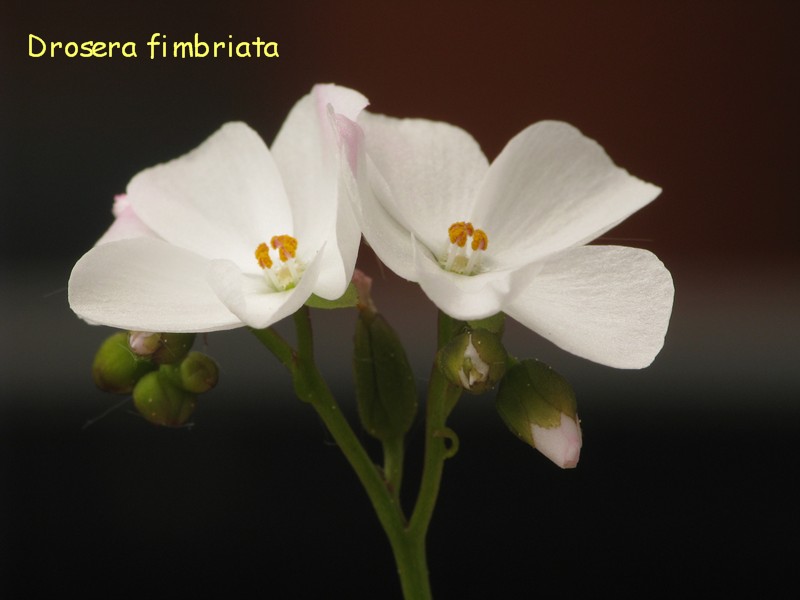 I hope that the plants will get a little larger next season.
Cheers
Dieter