I've been waiting for over a month to dig this plant out of it's regular home for a few pics (major tangles!!) - so today was the day ...
U. asplundii, Chiwinda Ecuador (short lobe clone)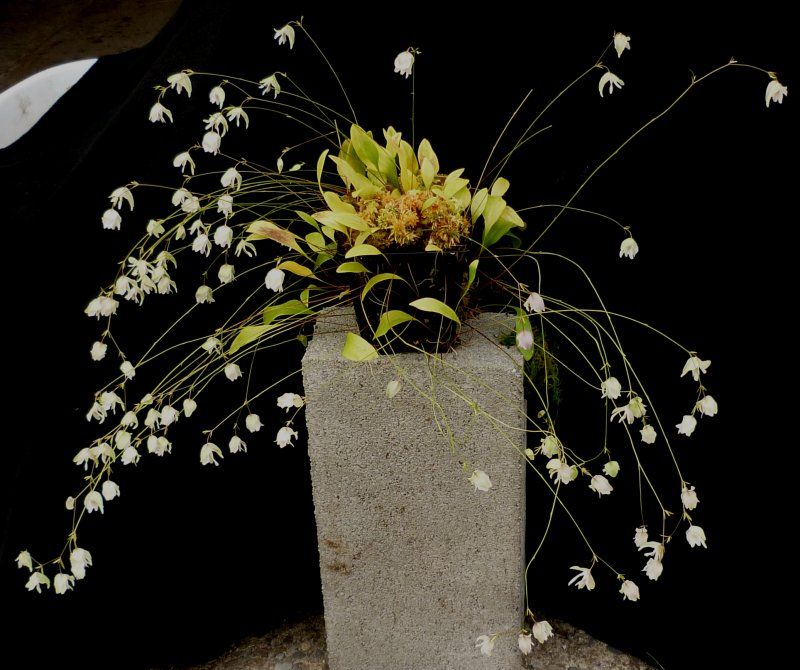 There's approximately 50 stalks in there. I counted multiple times, getting counts from 48 to 56. Wow - that cinderblock sure doesn't do the plant justice ... ??? ... but there's no way I can dig that thing out again ...
Views of flowers...