Hi all,
a few weeks ago two of my D. spec. "Bahia" ´Chapada Diamantina, Mucugê, Bahia, Brazil´ have flowered.
Under my conditions D. spec. "Bahia" is an easy growing species, these two plants flowered only 13 months after sowing out. The biggest plant is about 5cm in diameter but perhaps they still are not adult. The plants which flowered are only 3-4cm in diameter. The flowers are relatively small, about 1cm in diameter so it wasn´t easy to take good pictures of them.
The plants colour up easily, even plants which do not receive a lot of light are reddish. One pot i will give less light for the next months to see if they perhaps will get bigger in diameter.
I tested two different substrates, peat/sand and a sphagnum/sand; they like both of them.
Leafcuttings work easily and perhaps i can offer some spares of this very nice species in the near future.
D. spec. "Bahia" is closely related to D. villosa and somehow the plants look like small D. villosa but the difference in the size is really enormous, my biggest D. villosa are about 23cm in diameter.
And here are the pictures:
D. spec. "Bahia" ´Chapada Diamantina, Mucugê, Bahia, Brazil´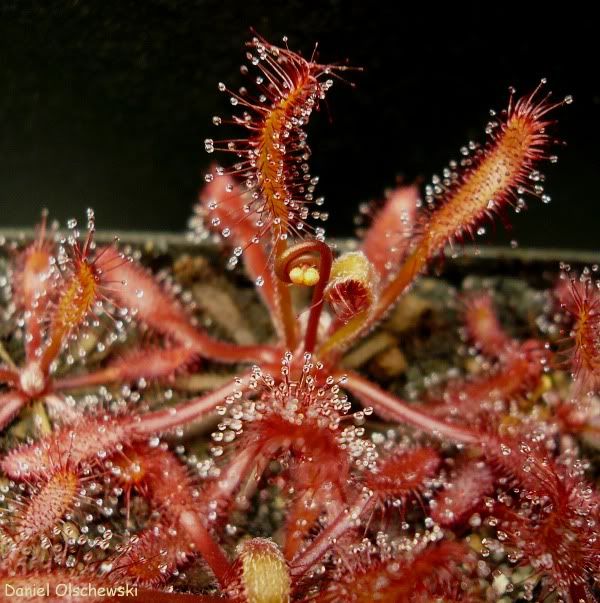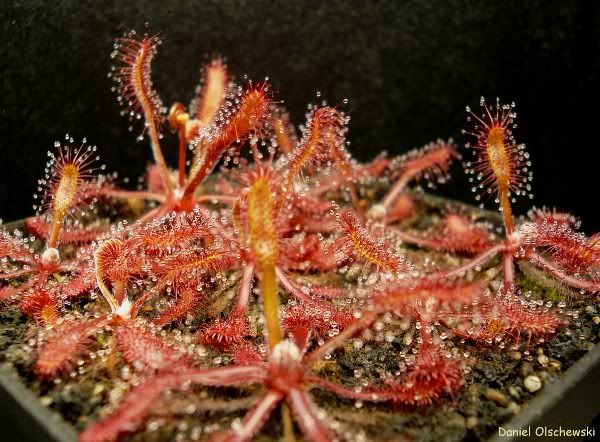 all in all the scapes are hairless but as you can see a few single hairs are visible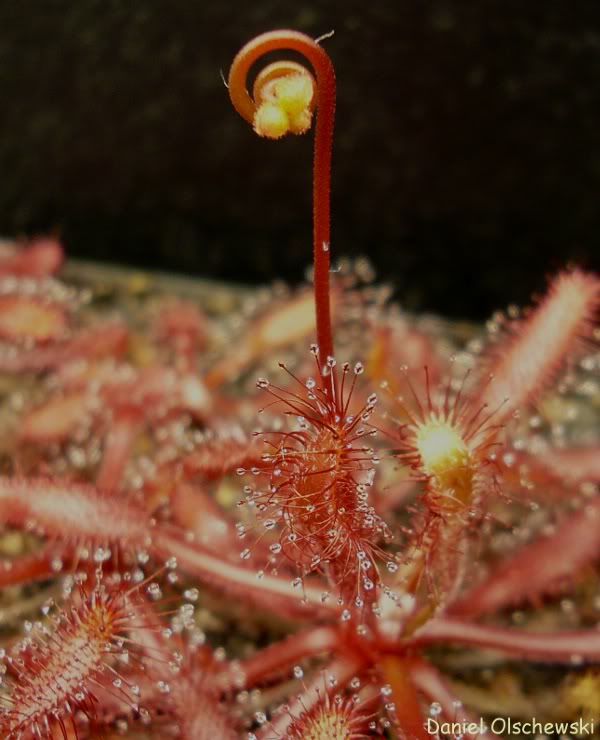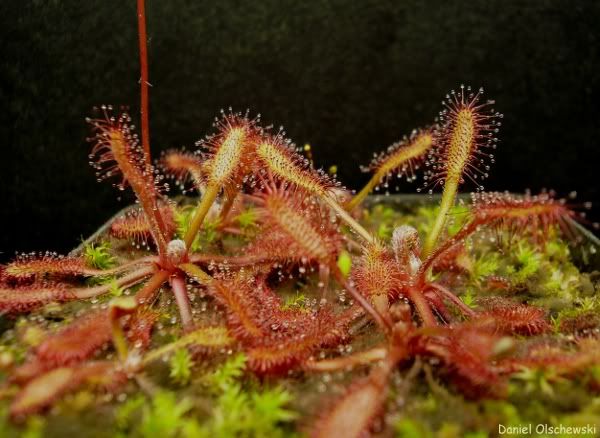 and now the flowers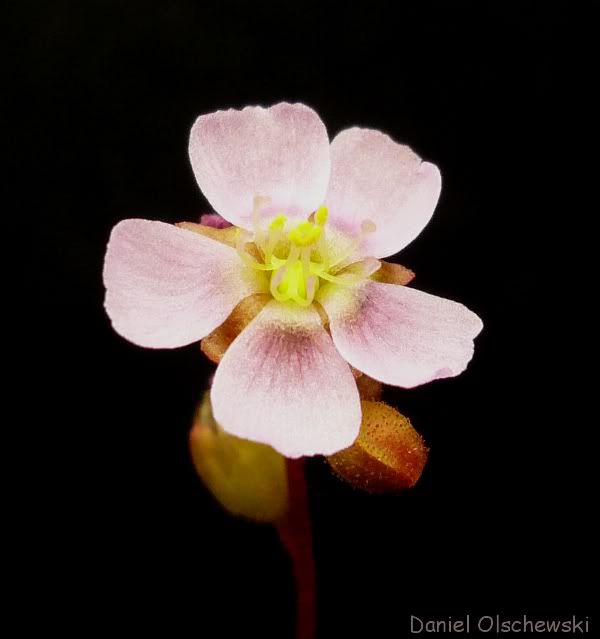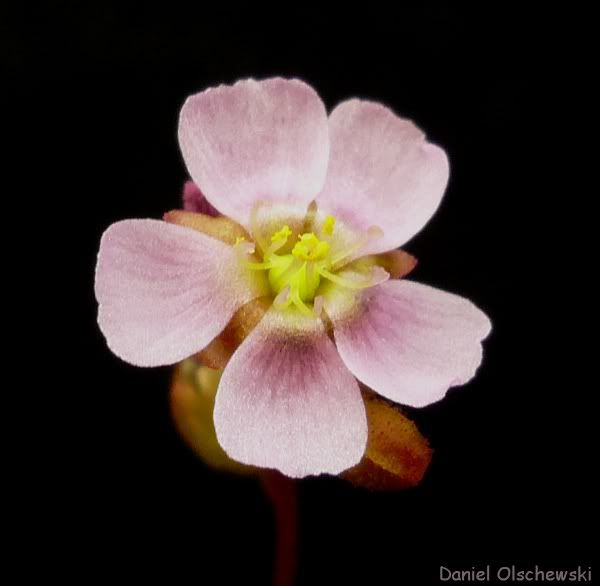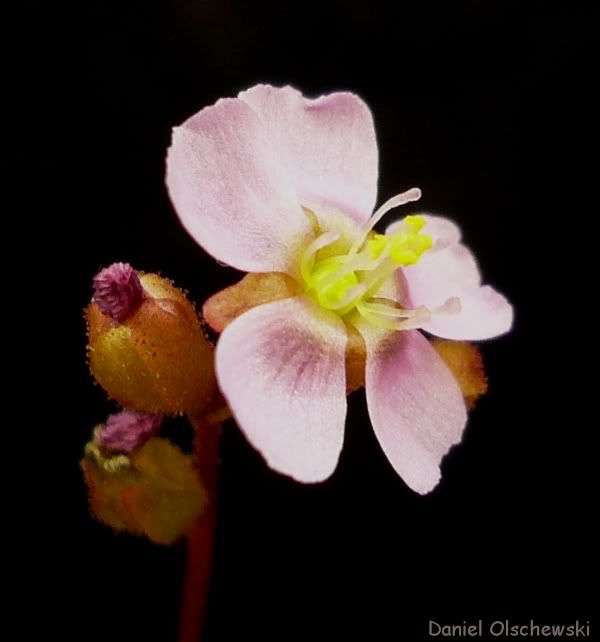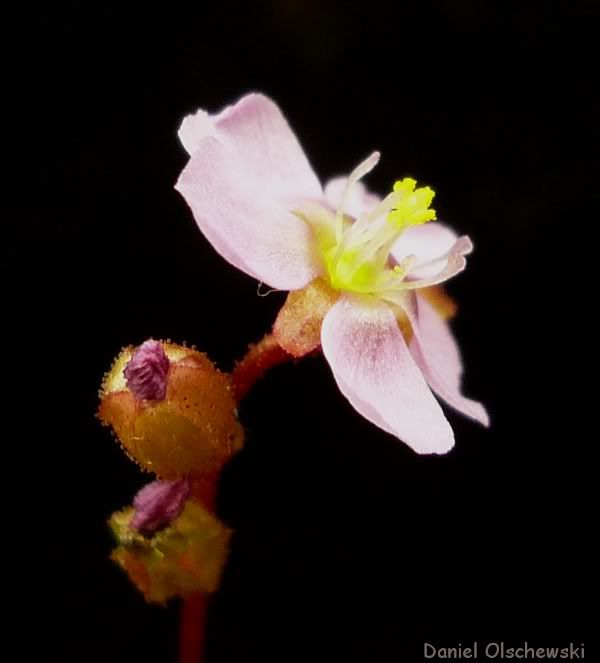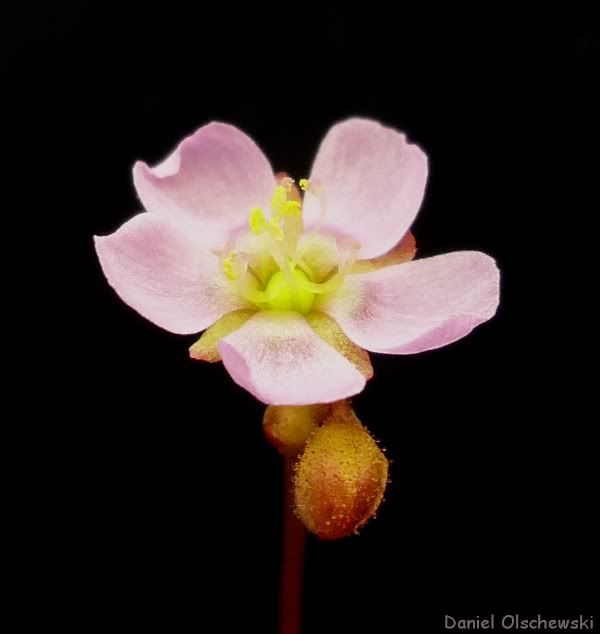 closing flower
picture taken where it grows in open trays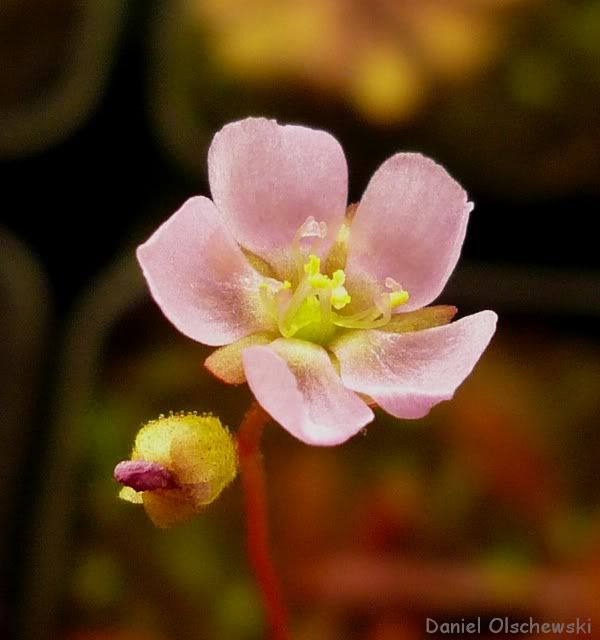 And again some pictures of plants that have not flowered till now.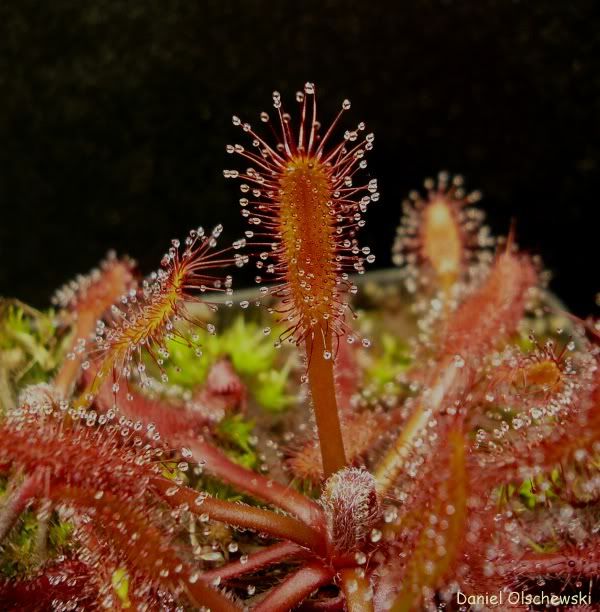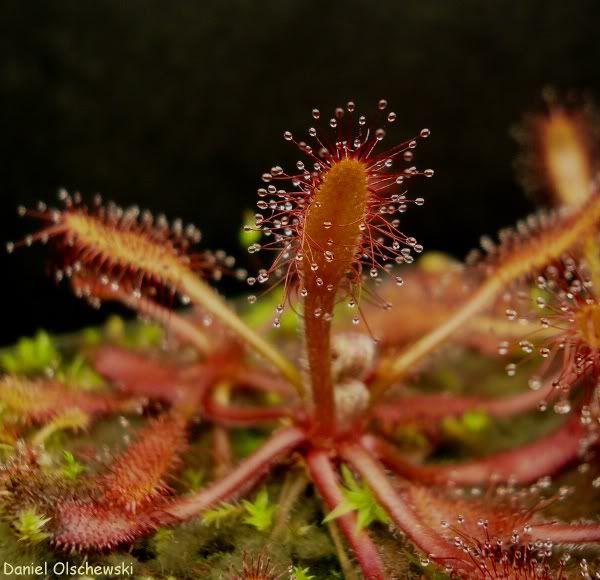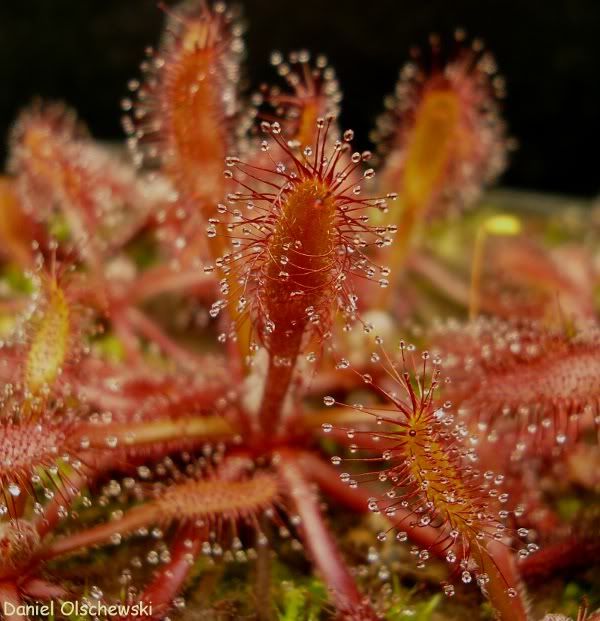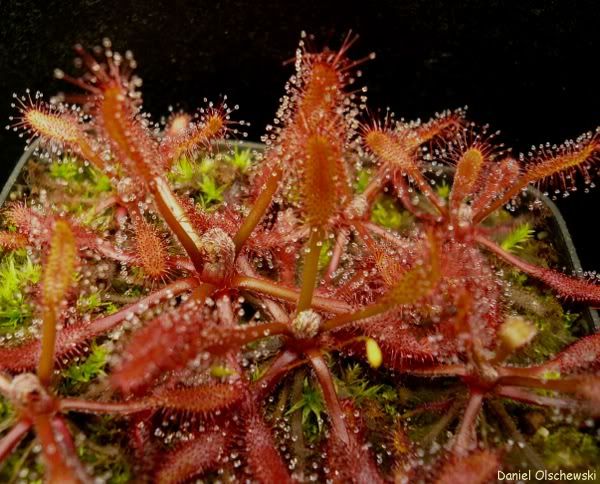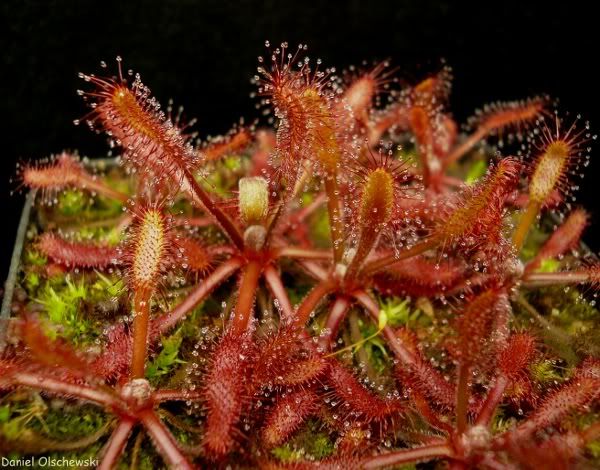 a little bit more "greenish"
Sorry for showing such a big number of pictures, hopefully you like them.
Best regards,
Dani
P.S.: And of course many thanks to the donor of the seed.
Edited by Daniel O., 13 January 2013 - 05:51 AM.