For at least a year now, I've been debating which way to go with my Nep collection. I've been growing lowlanders from seeds with no real idea what I'm doing or where I'm going, and I've ended up with quite a few seedlings and some useful experience- all gained the hard way. Many plants have bravely given their lives in my quest to learn how to grow these things.
One thing I've learned: in the uk, lowlanders are really, really hard to grow well. It's their demand for excessive heating that's the killer... I used to think I could get away with winter temperatures around 18-20C, but really, it's not enough. Yes, we can drag some lowlanders through at those temperatures, but they look like crap.
So- I've had to think: which way should I go? Give up or take it seriously? I've had to be honest with myself, ever since I was a teenager- 25 years ago- I've thought of N rafflesiana as the ultimate exotic plant. I know, I know, there's far more worthy species but I just can't get away from this idea that raffs are impossibly exotic. Also, I really, really want a decent size bicalcarata.
So- I've had to face the fact that the current arrangement of small plants in a "hot box" in the highland greenhouse is never going to be satisfactory. These are around a third of my lowlanders, with no pitchers at the end of this winter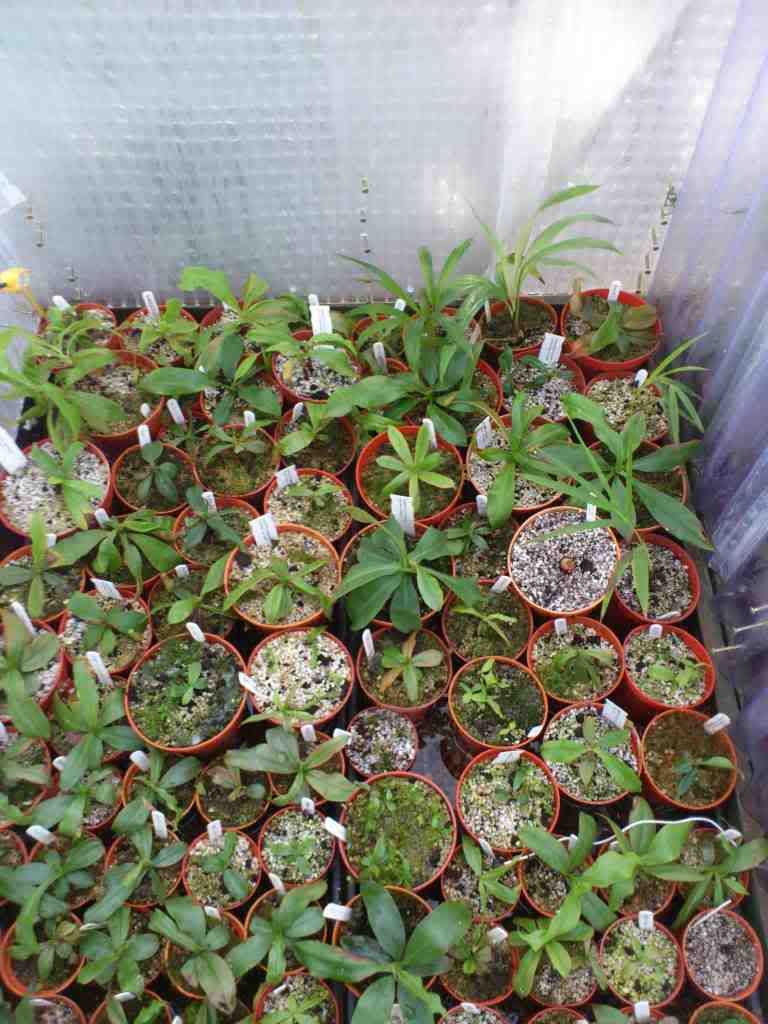 What I need is a dedicated lowland house. After taking a pile of advice from folks here, I've had a think and decided that the usual aluminium/ glass greenhouses are impractical. What's needed is a greenhouse based on one concept: multiple layers of insulation. It's either that, giving up lowlanders, or bankruptcy owing to lowland heating bills.
So- this thread is supposed to the story of me trying to build a greenhouse and ultimately grow some nice raffs, amps and a bical or two.