Here are some microscope shots of my Genlisea...
I find it hard to take these pictures because the outer cells have air pockets that reflect a lot of the light. It's like trying to take a picture through bubblewrap.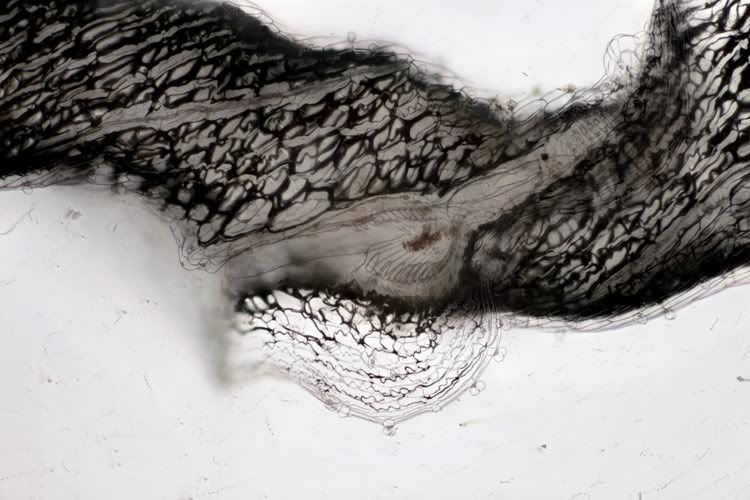 Subterranean leaf. A stalk gland seems to seal the trap above and below the opening.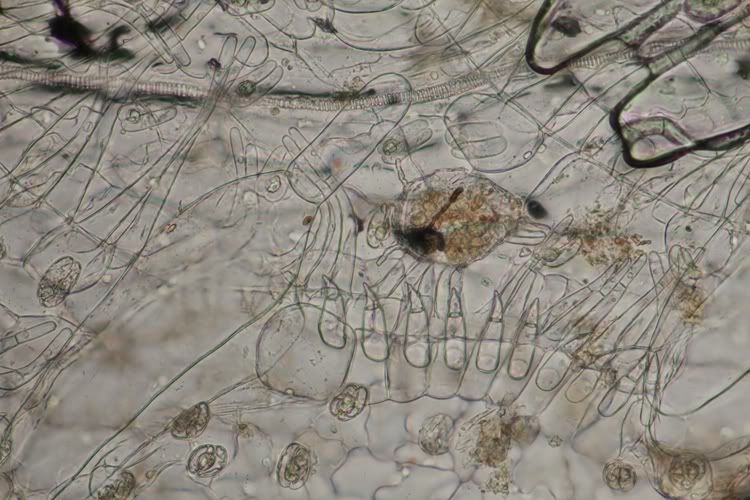 A view of the stalk gland.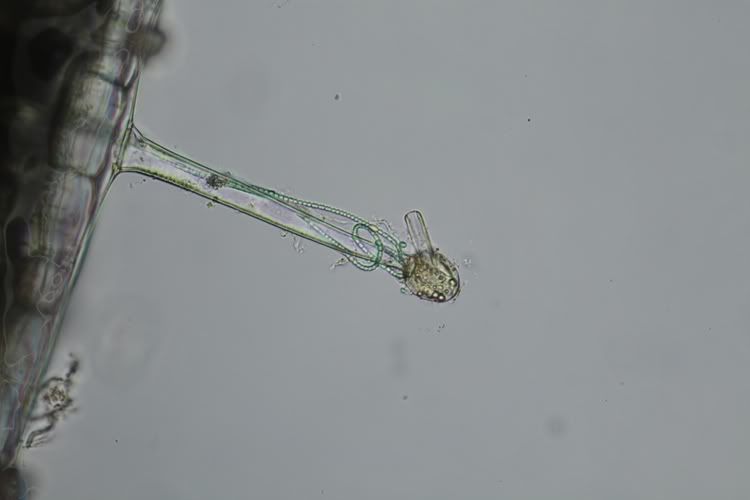 External stalk gland. I always see a lot of stuff stuck to them.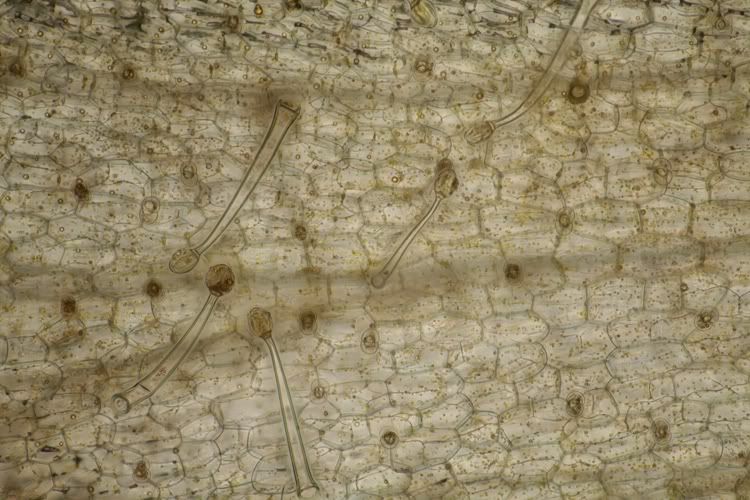 Another group of stalk glands.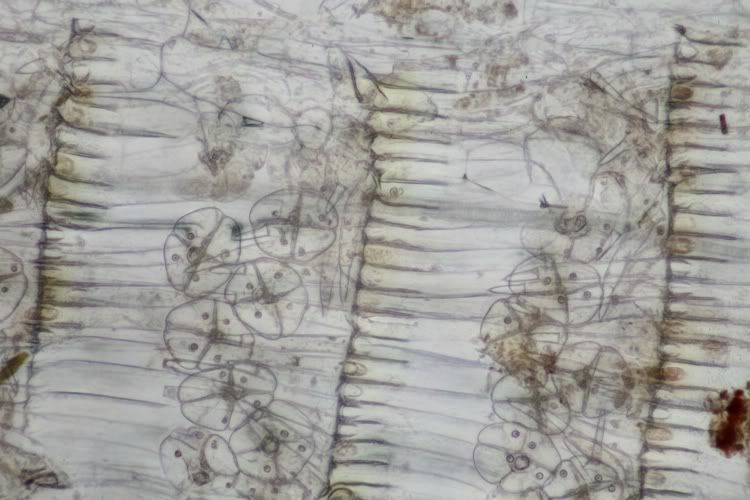 The tube between the leaf and the bulb of the plant.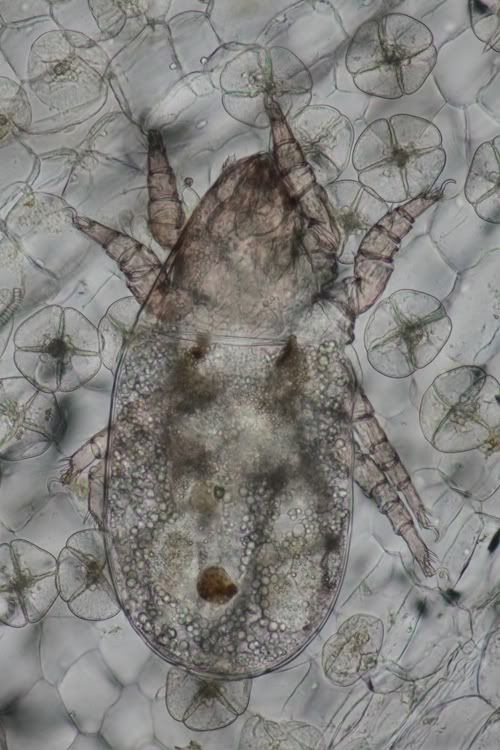 Typical Genlisea prey in the bulb.