This auction is for the Meadowview Conservation Fund
Auction 334 - Sheet of 8 Stamps - donated by Loakesy
This is a sheet of 8 stamps all showing
Nepenthes
(four pairs of two stamps). In unmounted mint condition. Issued for the 20th International Asian Stamp Exhibition in 2007.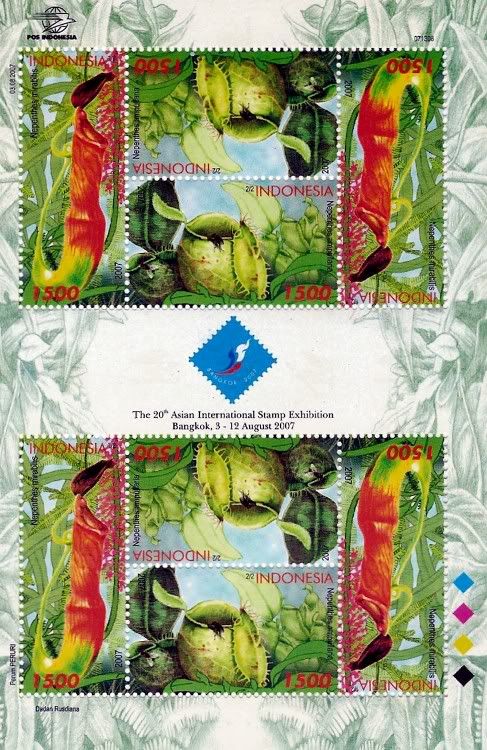 Postage for UK is free. EU - £1. RoW - £2
Please post your bids here..
Auction will end 6th September 2009 @ BST 20:00 hours. The last post with the highest bid, with the time showing BST 20:00 hours will be the winner.