Here is a small and isolated pond near me, which happens to be a rainwater run-off basin behind a shopping mall! I have full permission from the land owner to grow these plants in there. It routinely dries out completely at least once or twice each summer, sometimes for nearly two months at a time. Other attempts to get them to grow in far more pristine (and isolated) sites all failed, this is the only site, (aside from a pond in New York) where they come back every year since 2001.
The pond is very shallow, only ankle to knee deep for the most part, although there are a few deeper areas, which is only waist deep, and the Aldrovanda refuses to grow in those deeper spots.
There is an abundance of clay here, the pH is neutral (pH=7.0), and moderately hard. Occasionally, the surface has a blue sheen to it, like an oil slick, but it seems to be a form of iron instead, which is rather common in areas of the NJ Pine Barrens, about 50 miles south from here.
Note how shallow they prefer, and how close to large monocot plants they find themselves, and the conspicuous absence of any algae.
Duckweed and a prolific small leaf water lily that also grows in this pond would completely overtake the surface if I didn't manually intervene and remove them at least once a week. If something were to happen to me, the Aldrovanda in this site would be driven to oblivion by these other plants within a season or two.
After years of trying to grow them in various containers, it turns out that almost all of my presumptions, assertions, ideas and understandings of these plants were wrong. Here are the pics, and I'll elaborate in future posts to this thread. Essentially, it's NOT the Chemistry of the water that's the key, but the Biology!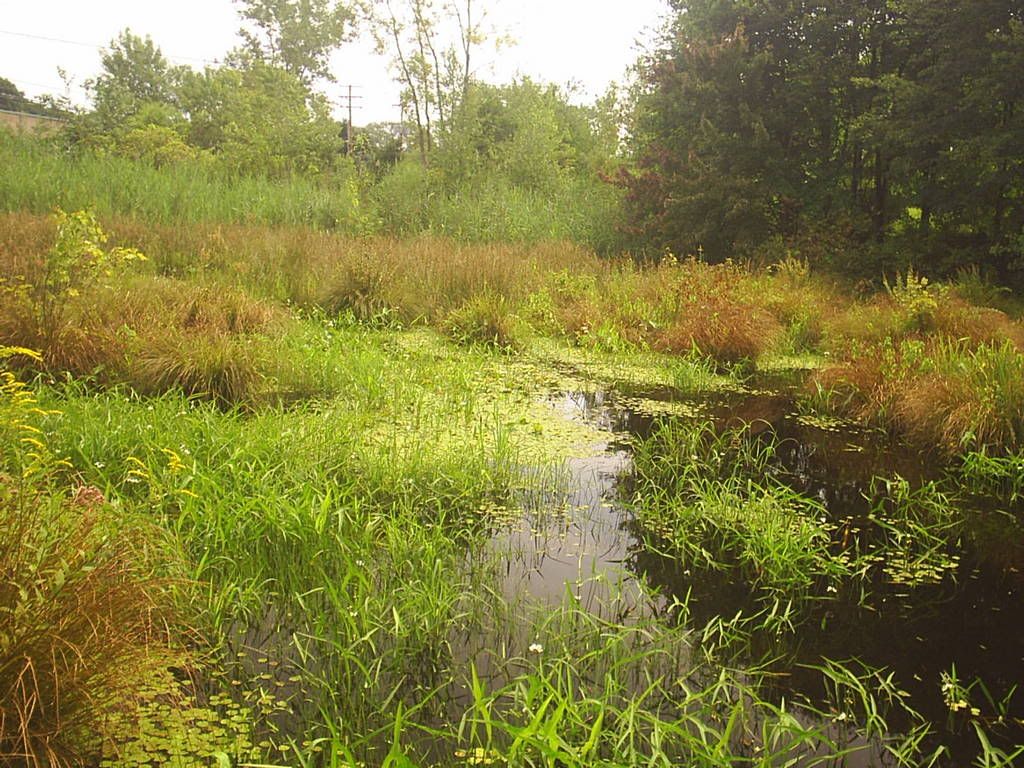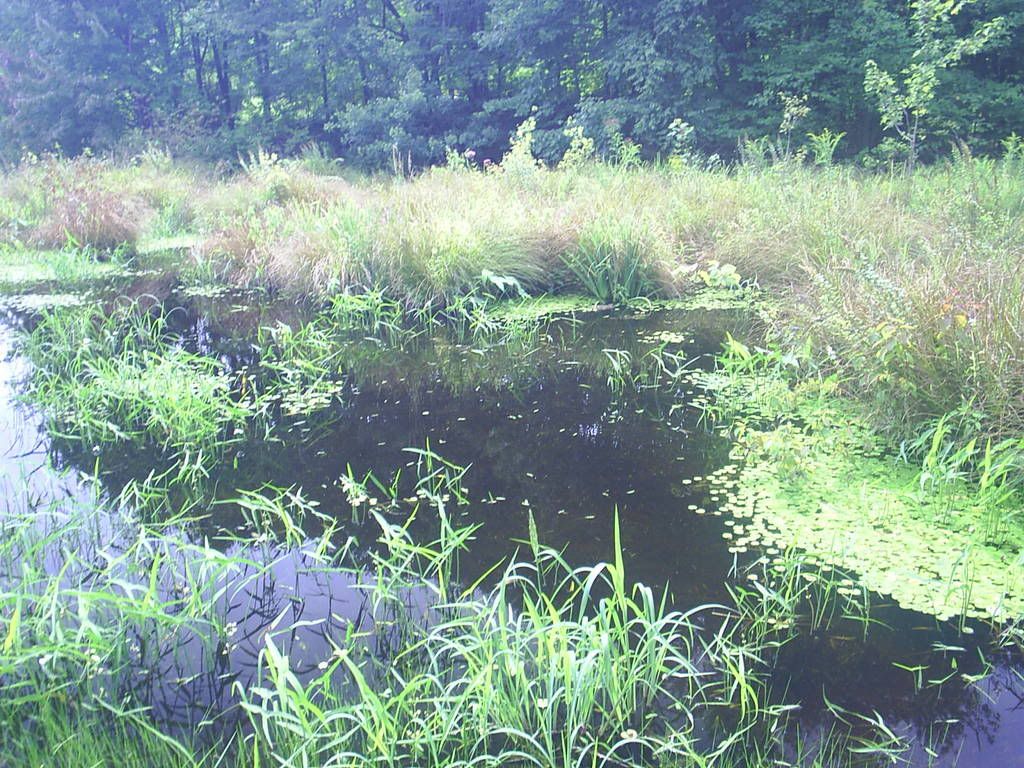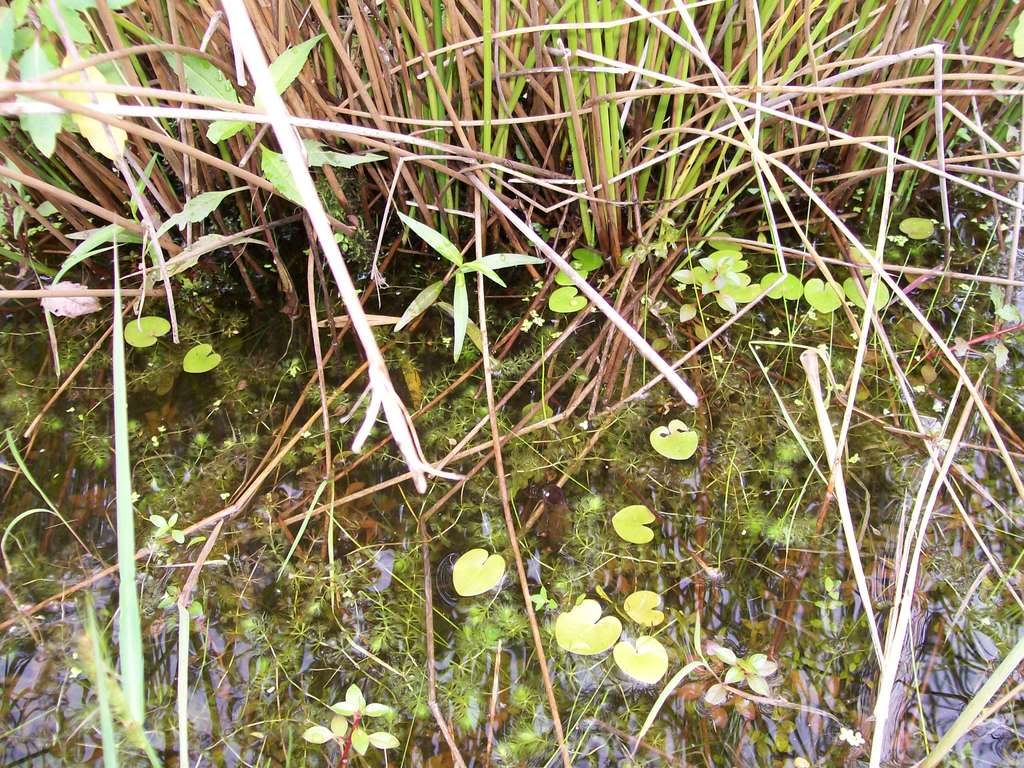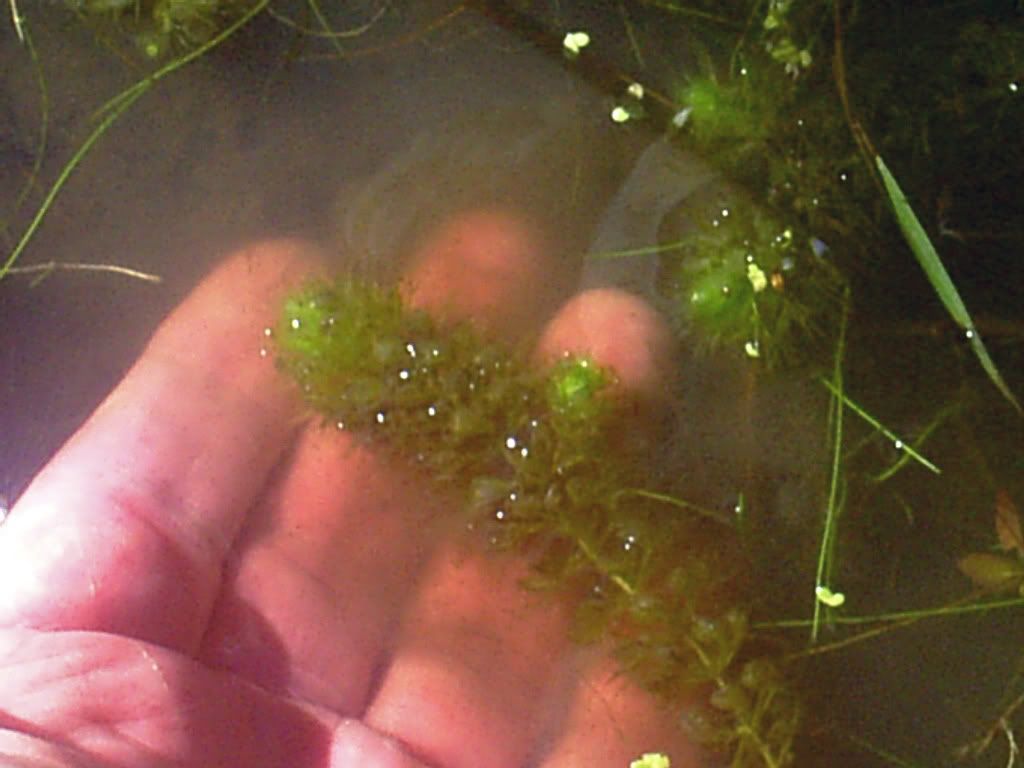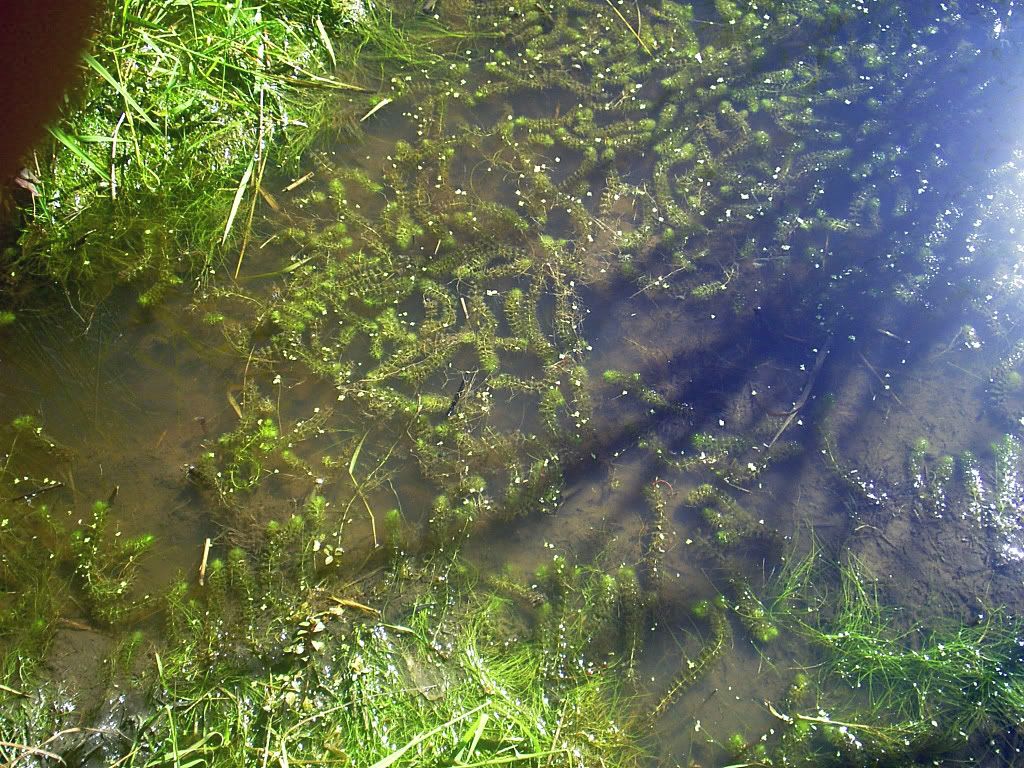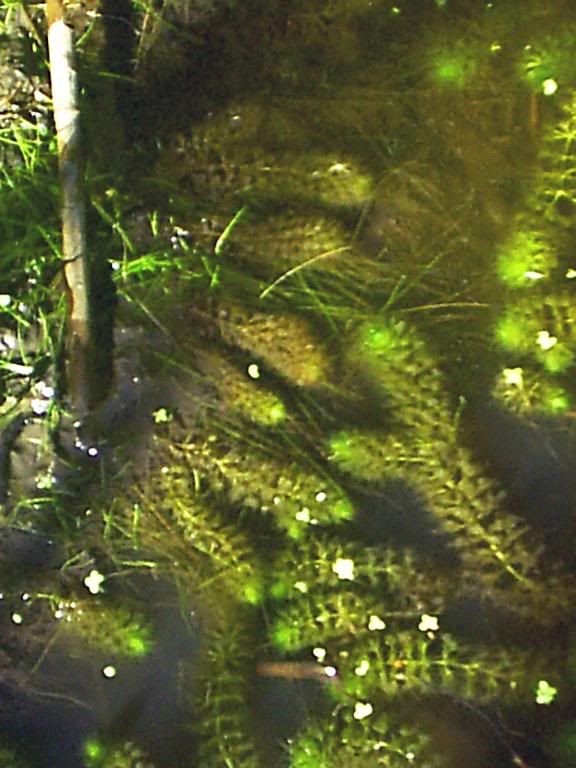 - Rich